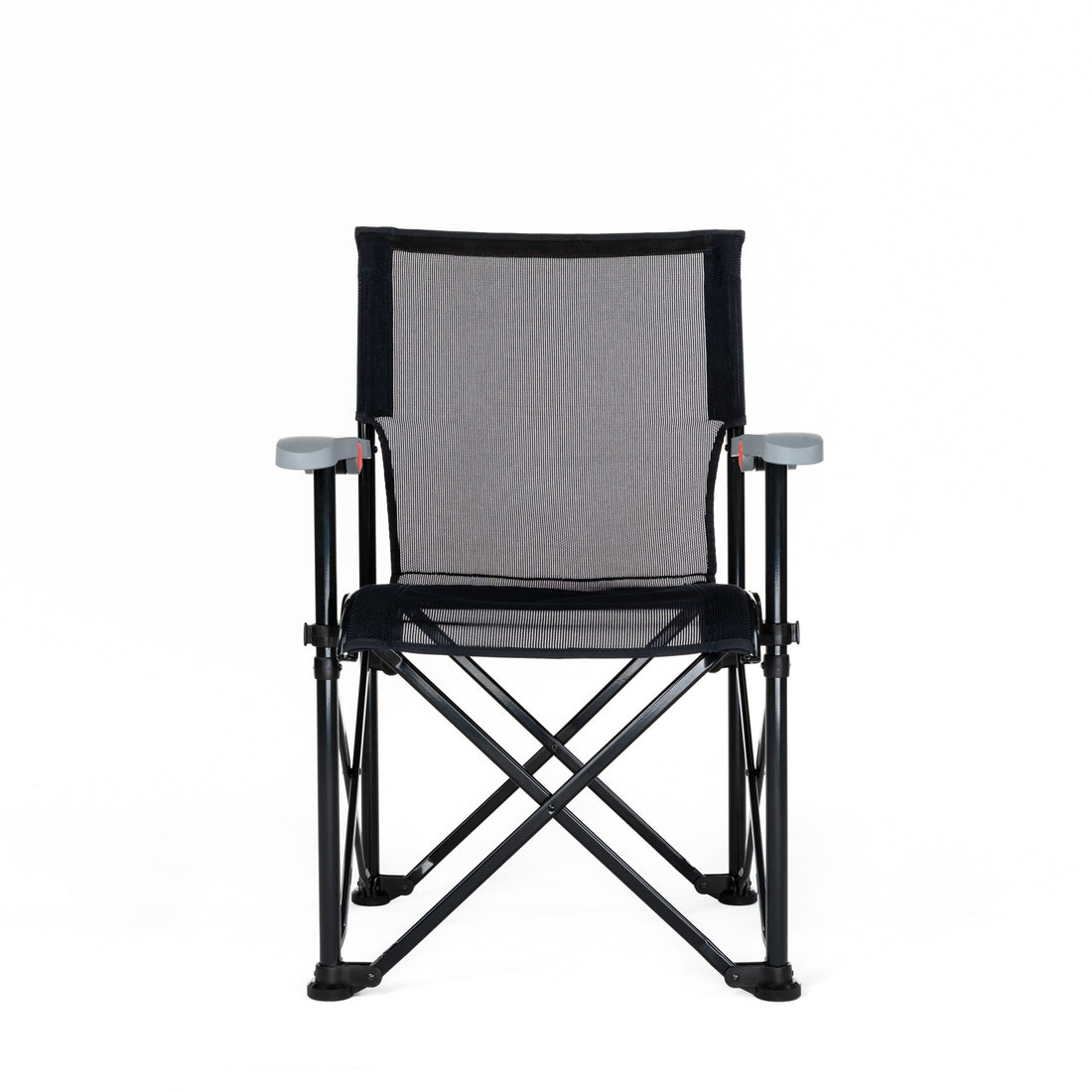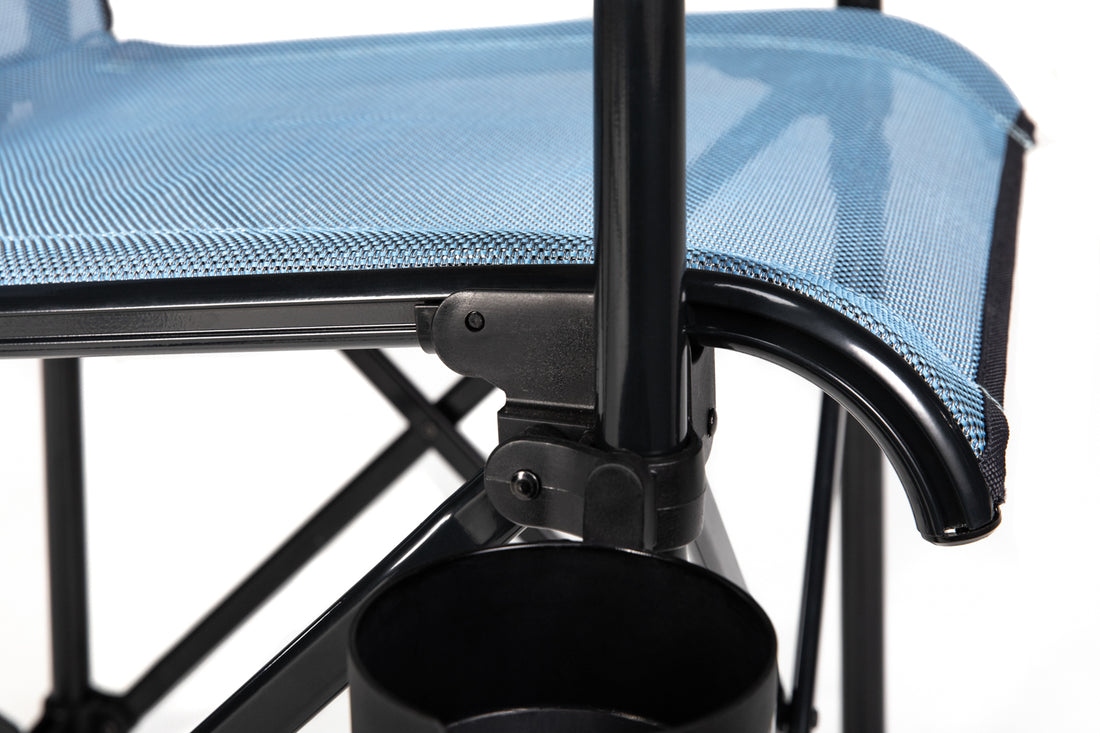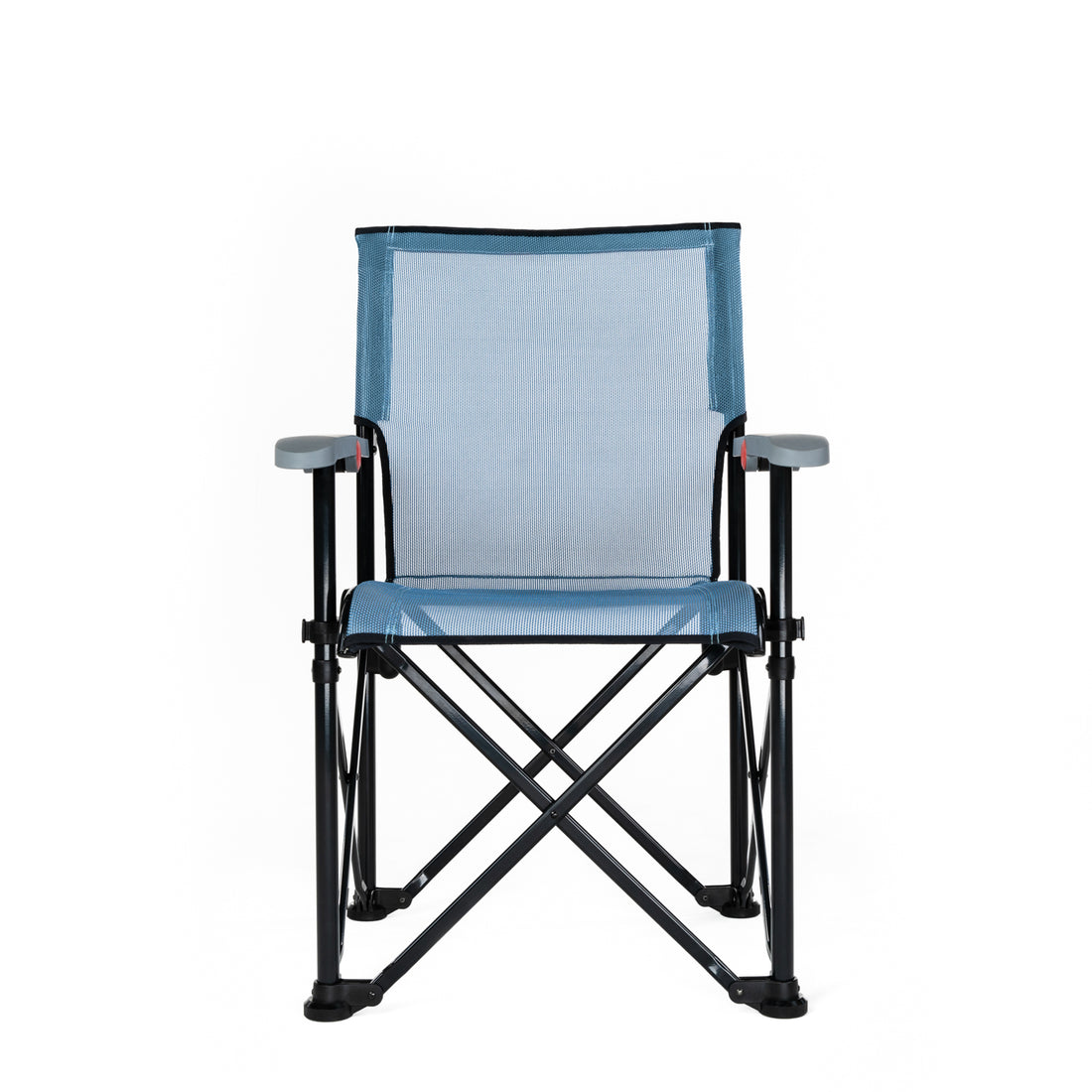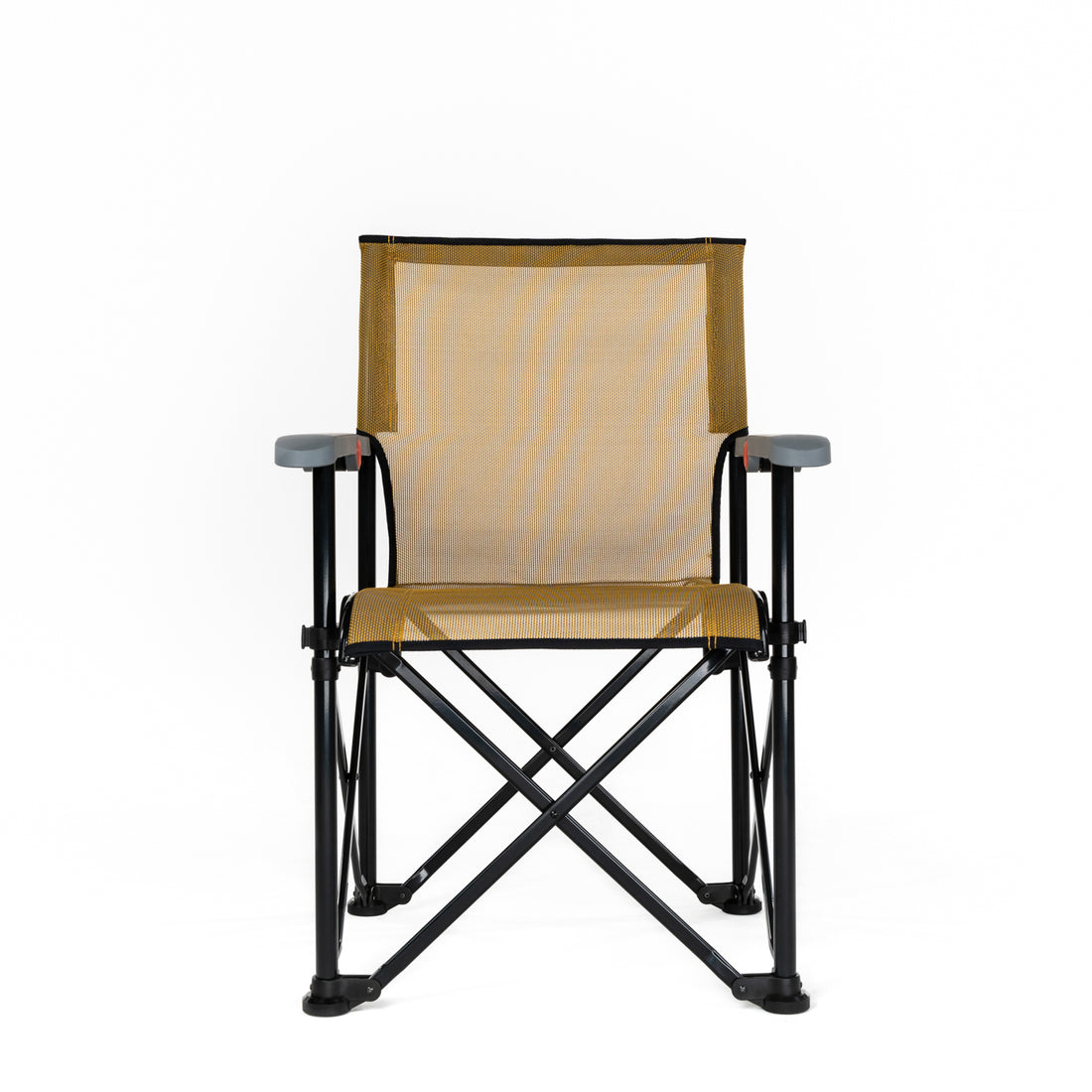 True Places Emmett Portable Chair
Black Friday/Cyber week savings only while stocks last
30-day money back guarantee
Free US shipping on orders over $200. Ships from our US warehouse within 1 business day, expected delivery 3-6 days.
The portable chair, reimagined.


Remarkable comfort, easy portability and thoughtful features make the Emmett perfect for the modern outdoors.
New, patented folding design for remarkable comfort, aerospace-grade aluminum, recycled carrying bag, moveable cupholder and phoneholder accessories (sold separately), bag hooks on back and tons more features.
Soft, stain-resistant and breathable TrueFlex™ custom outdoor fabric.
Oh, and bottle openers under each arm.
Most outdoor locations: in your backyard, at the park, on the sidelines, at a tailgate with friends, at local festivals and block parties...the list goes on!
Not recommended for: the beach or other locations with heavy exposure to sand or salt-water.
Includes:
1x True Places Emmet Folding Chair
1x Carrying Bag

Dimensions (folded/ready to use):
height: 36"/36"
width: 9"/24"
depth: 8"/20"
seat height from ground: 18"
inside seat width: 18"
Weight Capacity:
300 lb
Chair Weight (incl. carrying bag):
11.5 lb
Free shipping in the continental US on all orders over $200. Ships from our US warehouse within 1-2 business days; expected delivery in 3-6 days.
30-day money back guarantee: returns and exchanges within 30 days of original order.
Our TrueFlex™ fabric is weather and stain-resistant. Any spills can easily be cleaned with a damp soft cloth.
Chair should be dried and stored in the included protective carrying bag when not in use. Do not leave chair outside permanently (for weeks or longer).
Do not spray or apply any fabric protectors (such as ScotchGuard™ or Guardsman®) to the chair as they can damage and deteriorate the weatherproof TrueFlex™ chair fabric.
Click here for chair opening/folding instructions.
Remarkable Comfort
New patented folding technology and modern design creates an ultra-comfy seat — no more sagging or pinching — while still folding compactly.

Our custom TrueFlex™ outdoor fabric is:
- strong, soft and comfortable
- weather and stain resistant
- UV/fade-resistant
- breathable and quick-drying
Easy Portability
Aerospace-grade lightweight aluminum frame - 3x lighter than steel.

The sustainable, high quality carrying bag has a padded shoulder strap so you can carry the chair messenger style or just over your shoulder.

Connect two chairs to carry them both backpack style.
Thoughtful Features
Bottle openers under each arm.

Cupholder and phone holder that can go on either side and even hold mugs with handles.


Hooks for the carrying bag.
Large feet for stability on any surface.
Sustainable Materials
Each carrying bag is made of recycled polyester constructed from landfill and ocean-bound plastic. Plus, not only is the aluminum frame lightweight, it is also endlessly recyclable.
FAQs
Check out opening and folding instructions here. 
The chair unfolds by pulling the arms down and away from each other until the arms are locked and the siderails are fully down at the front.
To fold the chair, first use the buttons on the arms to unlock the arms, and then fold the arms up and towards each other.
The weight capacity of the True Places Emmett Folding Chair is 300 pounds.
The size when open is 36 inches tall (chair feet to top of the chair back), 24 inches wide, and 20 inches deep. The height of the chair seat to the ground is 18 inches. When folded, the chair is 36 inches tall, 9 inches wide, and 8 inches deep.

The chair weighs 11.5 pounds (including the carrying bag)